Contact Us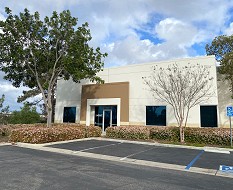 To request product information, get technical help or to join our electronic mailing list, use the menu selections on the left or choose from the links below
Planning a visit to PMC? We're located in North San Diego County, California, approximately 30 miles north of downtown San Diego. Click here for directions and a printer friendly map.
Mail

Precision MicroControl Corp.
3132 Tiger Run Court, Suite 114
Carlsbad, CA 92010

Tel/Fax

Tel: 1-760-930-0101
Fax: 1-760-930-0222
E-Mail
- general information requests.
- placing orders and information about product selection, pricing, availability.
- technical support questions.
- product service and repair questions.
- job inquiries.
Request Product Info - Click here to request price, availability, product information or for help choosing the right controller for your application.

Ask Our Engineers - Click here to get detailed technical assistance from PMC's Engineering Team.

Request a Password - Click here to request a password for our product manuals.

Order a Motion CD - PMC's Motion CD includes all product manuals, software drivers and utilities on a single CD-ROM.

Career Opportunities - Click here to see a description of current job openings at PMC.

Subscribe to PMCNews - PMCNews is sent to subscribers approximately once per quarter and includes information on the latest product updates, new product releases, and helpful technical tips.